Written by Dominic Wright, October 8th, 2017, at 4:51 p.m. Tweet to: @Groovycap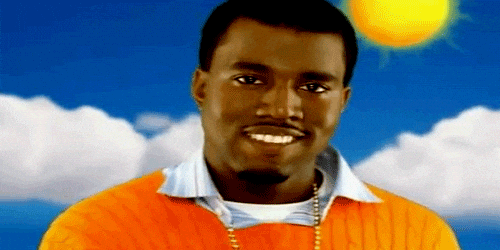 It has been close to 9 years since Kanye West released, 808s & Heartbreak. I believe that this album could be considered a classic. Of course, it is far from College Dropout, Late Registration, and Graduation but, I definitely believe that it opened a different type of hip-hop we weren't prepared for. So should 808s & Heartbreak, be considered a classic?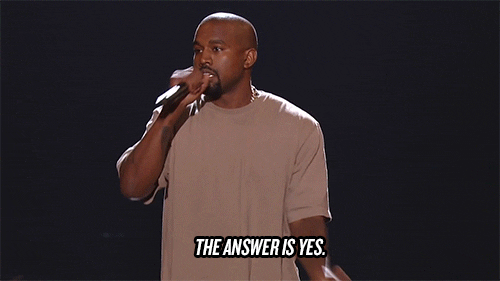 When we think of a classic album, it must be perfect from start to finish. Even the songs that didn't get airtime on the radio must be great support songs surrounding the album. If we bring influence and impact on the hip-hop genre entirely, then we could consider Kanye's 808s & Heartbreak a classic.
Throughout this album, Kanye West gave us a piece of art that showcased the dark side of the human condition. This album was made after Ye lost his mother and ended his relationship with Alexis Phifer. Hence the title, 808s & Heartbreak. The second song on the album titled "Welcome To Heartbreak" features Kid Cudi, has a line from Ye which I think sums up the album. Kanye says "Chased the good life my whole life long, look back on my life and my life was gone. Where did I go wrong?"
This album not only influenced artists that we love/appreciate till this day but it also carved the hip-hop genre differently. Differently in a way that we didn't know how to take it back then, but it seems more acceptable. Just in a more filtered out way.
This album also featured some of Kanye's iconic songs such as "Heartless", "Amazing", "Love Lockdown", "Robocop", "See You In My Nightmare", "Coldest Winter", and "Pinocchio Story".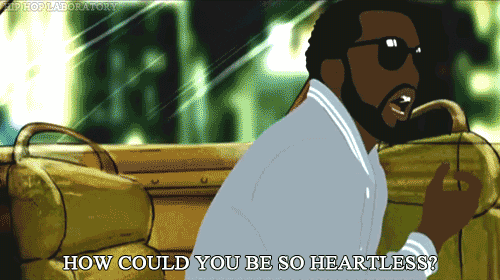 Influence
If we want to look at the influence of 808s & Heartbreaks, then we could say it inspired Drake and Kid Cudi's albums. I am a strong believer that Kanye West, inspired Kid Cudi's first album titled Man on The Moon. The reason I say this is because of Ye, was one of the first if not the first, to bring the pop/electric type of feel into the genre. It also showcased the human condition along with the feeling that many of us, fans can relate too. This what in turn, helped Cudi out on his album because he also described the human condition through his perspective. Both artists explained their issues in such a relatable way through one of the most creative forms of art, music.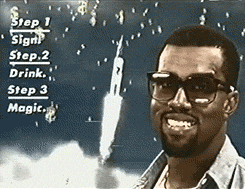 When comparing both artists albums I see different similarities that have not gone unnoticed. One is how they welcome you into their world through their track lists. On 808s & Heartbreak, Kanye introduces us into his world of heartbreak through the song "Welcome To Heartbreak" which then shapes the album into what we know it to be. This was the intro into Kanye's idea of the human condition in which he faces. Kid Cudi would also introduce us to his album by in a way of putting us in a trance through the first song on the album, "In My Dreams". Throughout this song, Kid Cudi said: "Welcome, you're in my dreams".
Similar to Kanye, Cudi then decides to flesh out his dreams to us in a dark but relatable way. He does a great job of this by altering his style a bit similar to how Kanye did by adding features from MGMT and Ratatat. On 808s & Heartbreak, Kanye also influenced the style that Drake used on his album, Take Care. Cudi also received songwriting credits for four of the songs off of 808s and Heartbreak.
Personally, I strongly believe that this was the influential album that was the rocket ship for Kid Cudi's career. I look at Kanye's 808s and Heartbreaks, the same way that I look at Dr. Dre's album, The Chronic. When looking at both beautifully put together album it shines a light on both Kid Cudi's debut album as well as Snoop Dogg's debut album. When I bring in Dr. Dre's The Chronic, I am looking at that album in the sense that it sort of put the hip-hop genre in a different direction. That is what I saw in 808s & Heartbreak as an album.
It birthed the perspective of introspection into the hip-hop genre. Think about the albums that followed that album. Kid Cudi's Man on The Moon, Drake's Take Care, etc.
808s & Heartbreaks would then begin to inspire the youth as well. Artists such as Dej Loaf, The Weeknd, Speaker Knockerz (R.I.P), etc. We could hear the influence of 808s & Heartbreak through The Weeknd's song "Can't Feel My Face" which was a song about feeling numb.
Truthfully, we can't talk about feeling numb without giving credit to Kanye for this album full of raw emotion. This was the album that so many of our favorite songs used as a template. 808s & Heartbreak was a beautiful album that showcased Kanye before so many of us saw him go into the state of being egotistical.