Written by Dominic Wright, April 19th, 2017, at 5:41 p.m. Tweet to @Groovycap
Kendrick Lamar released his 4th studio album titled Damn, five days ago, but what can be said about it? Well, for starters, we can say that damn is the right word to use. With this being his 4th studio album, we see bits of Kendrick from every album prior to this. In my opinion, we see more of Section 80, with parts of Good Kid, M.A.A.D City. Before the release of the album, K-dot graced us with a few teasers leading up to the album. Teasers such as the song, The Heart Part 4, Humble, and a pushed back release date but, a set tracklist. On The Heart Part 4, K-dot said
"My spot is solidified if you ask me (What else?). My name is identified as "That King". I'll let y'all worry about a list, I'm on some other shit. A difference between accomplishments and astonishments."
Earlier in the song, he also goes to say,
"One, two, three, four, five. I am the greatest rapper alive!" So damn great, motherfucker, I've died. What you hearin' now is a paranormal vibe."
That is exactly what he gave us, on the album, a paranormal vibe. The album begins with the song BLOOD, which sounds like a conversation Kendrick is having with himself. It put me into a trance as soon as it started. No album has put me into a deep trance since Kid Cudi's first studio album, Man On The Moon, back in 2011. The song is only about 1 minute and 18 seconds, but throughout the entire song, he is assisting a blind woman. As the song is about to end, Kendrick says "She replied, oh yes you have lost something, you've lost your life.".
Honestly, this reminded me of the end of his song, Alright, where he says
"I remembered you was conflicted, Misusing your influence, sometimes I did the same. Abusing my power, full of resentment. Resentment that turned into a deep depression, Found myself screamin' in the hotel room. I didn't wanna self-destruct. The evils of Lucy was all around me. So I went runnin' for answers."
Now, you know I can't mention Damn, without talking about the hit song, Humble. Within the song, he addresses societal expectations by saying, "I'm so fuckin' sick and tired of the Photoshop. Show me somethin' natural like afro on Richard Pryor. Show me somethin' natural like ass with some stretch marks".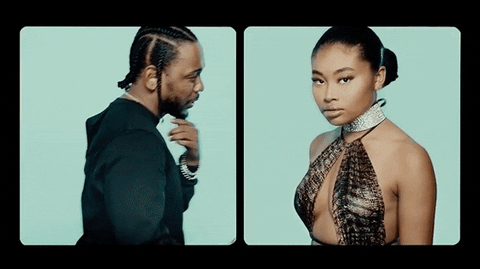 Also, the video was amazing. It works so well, with the content and album title. Damn. With only two features on this album, Kendrick proves himself once again as being the best hip-hop artist in the game. One of my favorite things about this album was the song titles. Mainly, because it had counterparts to them following it. For example, the songs Blood and DNA, Loyalty and Pride, Lust and Love. This showcased Kendrick's genius wordplay that fans always have known him for.
When it comes down to my favorite song on the album, I would have to go on to say both Element and DuckWorth. Main reason, I picked DuckWorth, as my favorite is because of the intro to the song is something I can identify with. Within the intro of the song, it says, "It was always me vs the world. Until I found it's me vs me.". Doesn't this sound a bit familiar? The great Tupac Shakur has an album titled, Me Against The World.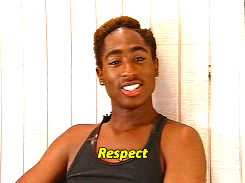 Ultimately, this album was the best of 2017 so far. At least in my opinion, because the content of this album is way deeper than hip-hop. Kendrick has shown us numerous times in his last 3 albums but specifically in, To Pimp A Butterfly, that his music is deep. Easily, I think that it is safe to say that Kendrick Lamar is going to win numerous awards with this album. I am a firm believer that this album, will not only solidify Kendrick as the greatest rapper in this generation, but it will also make this his third straight classic. It is time for all of us to crown him king. Not many of us grew up with Tupac, so the next person who can take that spot is easily Kendrick.